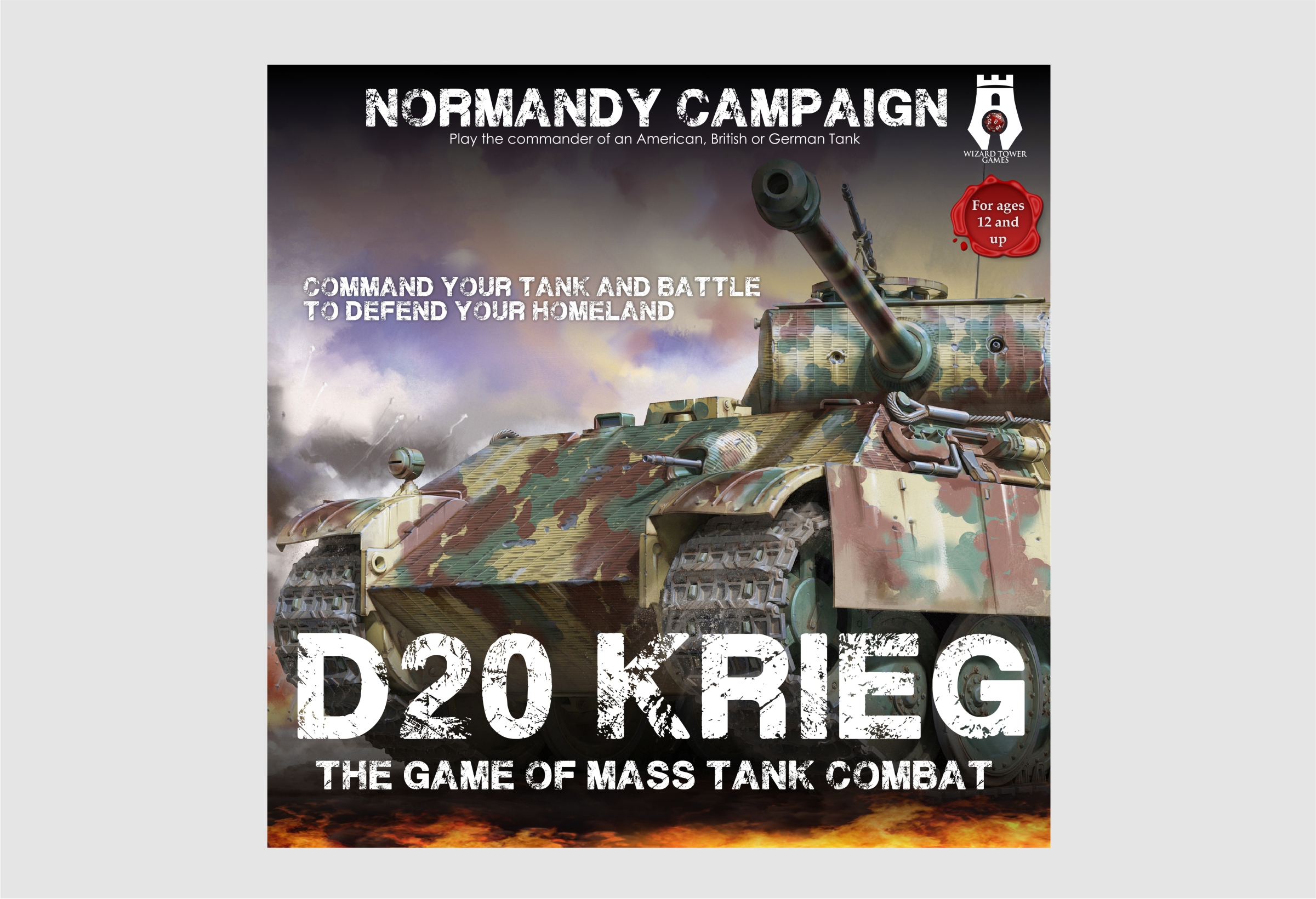 Mass World War II Tank Combat
With this board game, you will take command of a tank and several infantry support units, and you will do battle with your fellow players. Command a German, British or American tank and use your own tactics to navigate the bunkers, hedgerows and villages of the Normady area in 1944. Your decisions will decide if your units are victorious or crumble in defeat.
The game contains a large game board, tactical maps, tank and infantry tokens along with tactical cards that you can use to supply your units with. The game is highly tactical, and uses the D20 to detrermine if you are victorious or not within the various combat situations will you be in.
Release Date

May, 2022

Genre

Board Game

Packaging

Box

MSRP

44.99 Anticipated

Age Range

12 - Adult