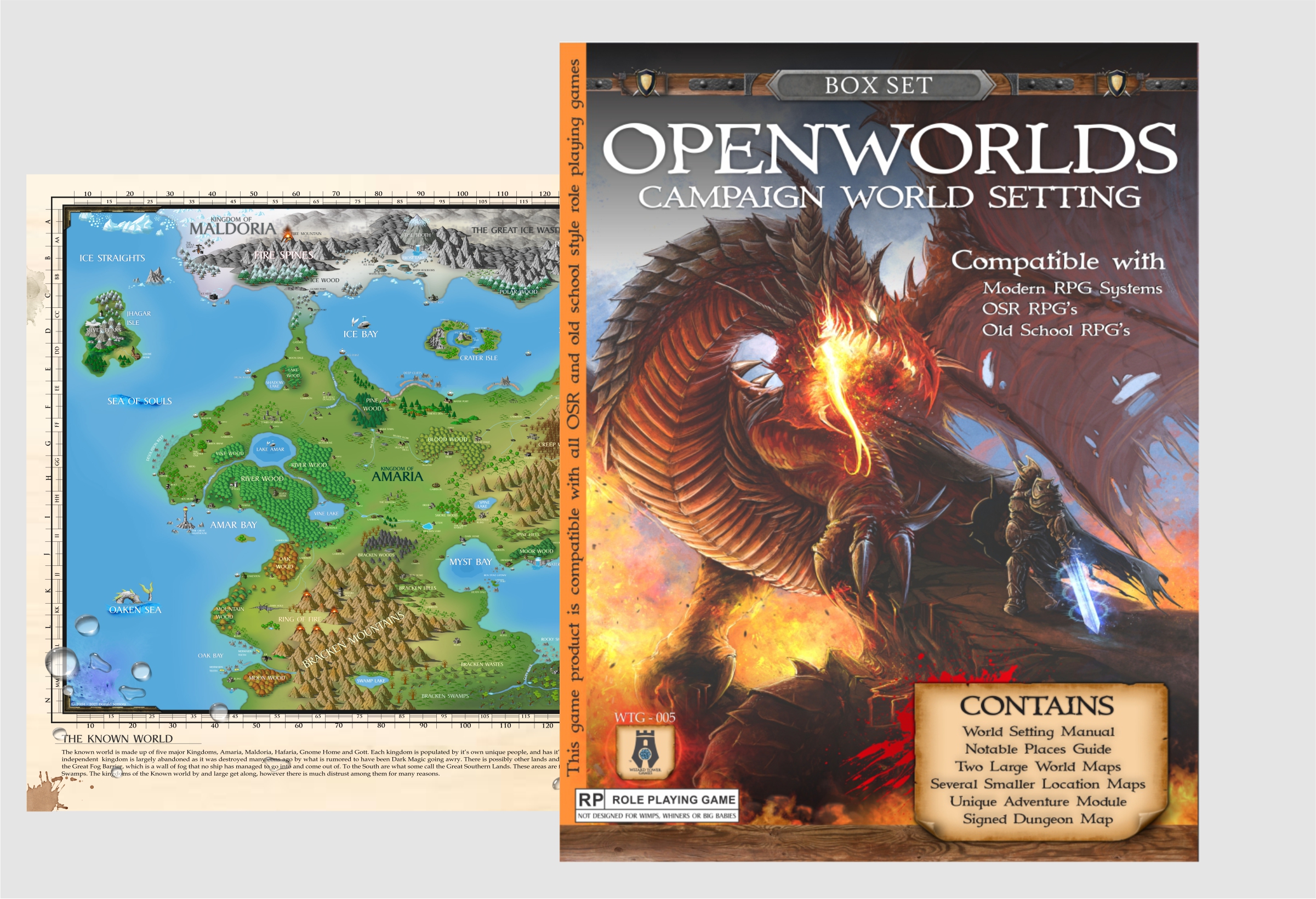 An Expansive World To Adventure In
This expansive and rich campaign world setting is designed to be compatible with most Role Playing Game systems out there. The world is an ever expanding base where GM's and players alike can adventure in, plan within and make rich and enveloping campaigns and adventures.
The box set will contain the World Setting Manual, which is a Gazateer of hte locations, interesting people and kingdoms that make up this world. The Notable Places guide will be a detailed guide of both the interesting and ominous places within the world. You will also get two large world maps, suitable for framing. Also inside will be several smaller maps of various cities, castles, ruins and places. The set will also contain a unique adventure module that is inly available in this box set. Finally, it will include a signed Dungeon map, that is hand drawm from the maker of this setting.
Release Date

Summer, 2022

Genre

World Setting

Packaging

Box Set

MSRP

42.99

Age Range

12 - Adult