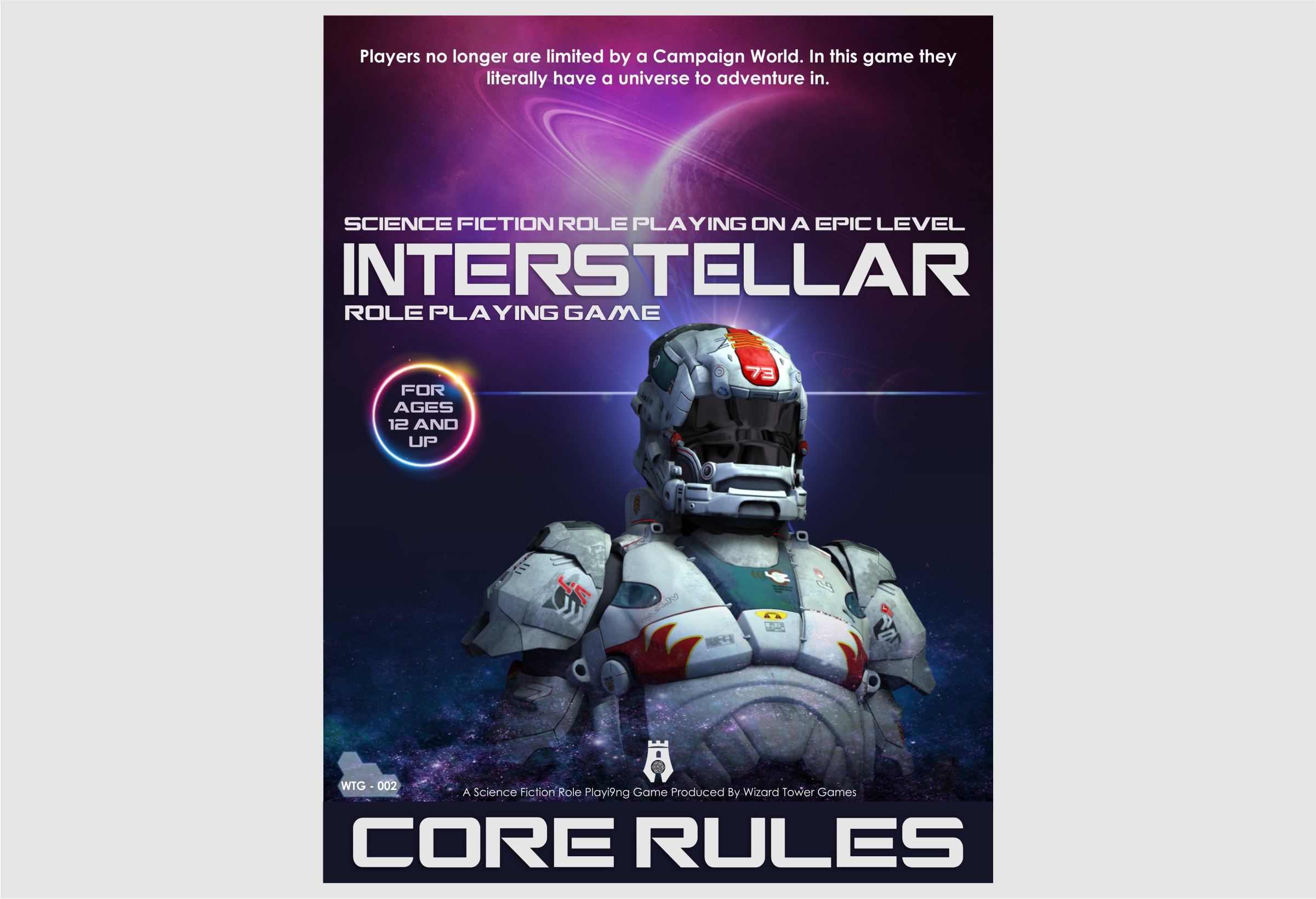 A Universe of Potential
Interstellar is a Role Playing Game, where players choose to be either a Flesh Bag, Synthetic or Bug. You will then have the chance to travel to various planets, systems and more, engaging in fellow players on adventures and missions that are set up and ran by the games Controller. As you collect credits you can purchase ships, weapons and equipment to help you on your adventures.
What makes this a more expansive game, is that players can use "Portal Hubs", which are gateways that allow them to travel system to system, planet to planet. Or they can aquire various ships and engage other players and or beings in ship to ship battles. Thus making Interstallar also a mass epic space combat game.
The box set will contain the CORE rule book, systems booklet, and varous maps, including a ship combat matte for ship to ship combat. Also in the box set are ship cards, that will explain and detail specific named ships. These cards will include the needed stats for each ship, and will give the player something visual and handy to have.
Release Date

2nd Quarter 2022

Genre

Science Fiction RPG

Packaging

Box Set

MSRP

39.99

Age Range

12 - Adult