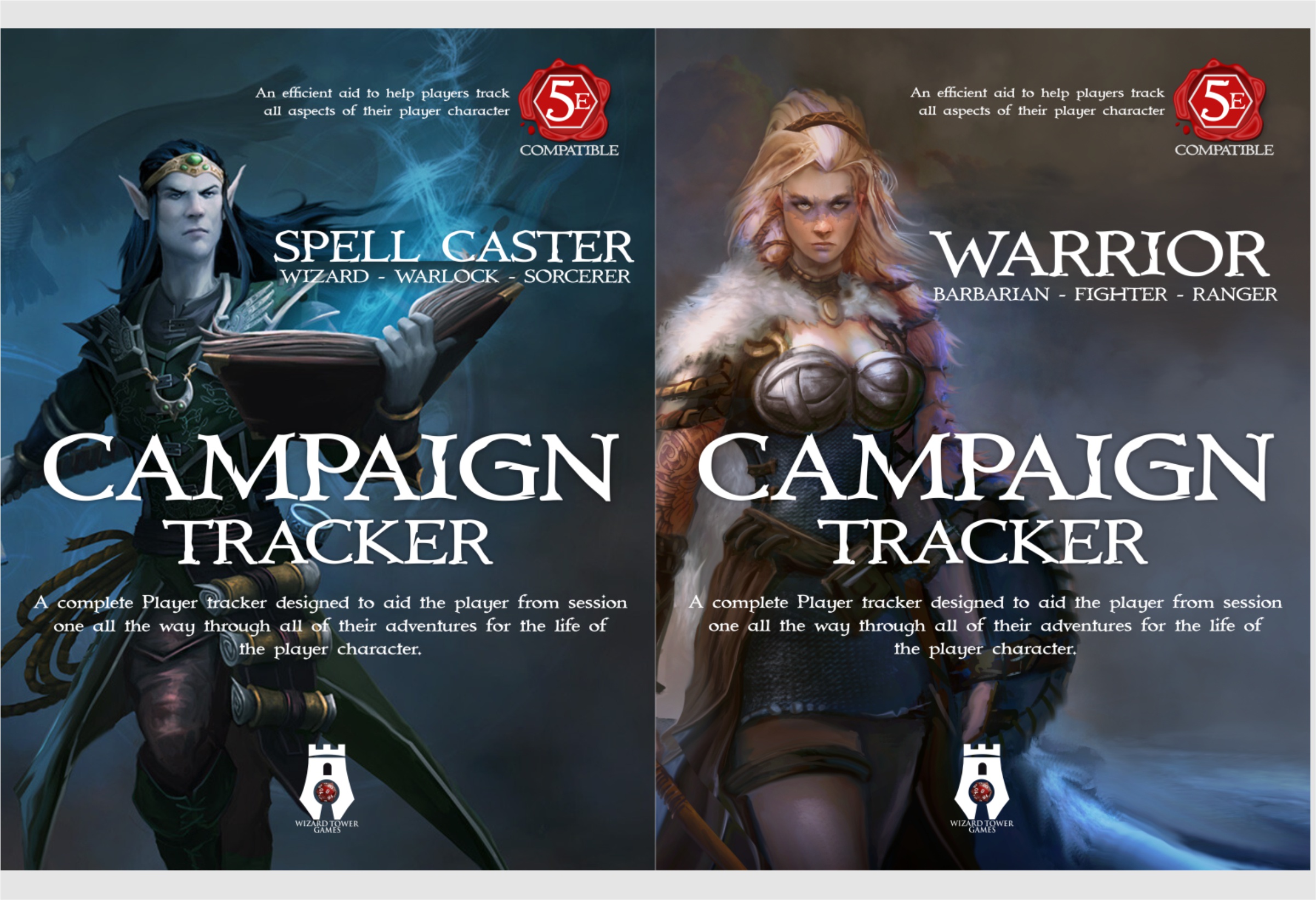 5E Compatible Campaign Tracker
One of the most important things a player will do is track their Characters day to day, session to session and adventure to adventure coming and goings. Tracking their hit points, save stats, who they are interacting with and more.
Our new Campaign Trackers are the solution to this. Designed to have everything a player needs right in front of them, and presented in a manner that makes sense. The player will now be able to track and manage all their information quickly and easily.
This is our first release in what will be a consistent line of products designed for 5th Edition Dungeons and Dragons.
Release Date

April 2022

Genre

Role Playing Game

RPG System

5th Edition

Packaging

Booklet

MSRP

19.99

Age Range

12 - Adult